PER®formance Ocean Bamboo
Microfibre Yoga Towel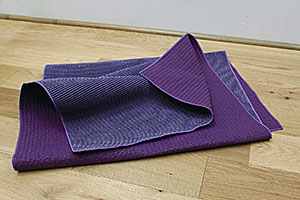 The Ocean Bamboo Yoga Towel has a soft microfibre surface made from Bamboo and a non slip PER® reverse.

The attractively patterned bamboo towelling surface is very soft and highly absorbent, manufactured in a closely woven double loop structure and designed to be used either as a 'topper for a standard yoga mat, particularly for 'hot' yoga, as the wetter the surface becomes the more absorbent it is, or as a lightweight mat (at only 540 grams) to use when travelling, or when using another studios yoga mat.
Size: 61 cm × 173 cm (24″ × 68″)

The mat washes and dries quickly and easily.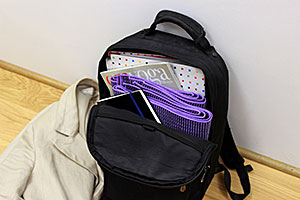 Colour Available: Purple/Lilac
FEATURES
Ultra-absorbent microfibre surface with non slip PER® reverse

61 cm × 173 cm (24″ × 68″)

Lightweight – approx. 540 g

Closely woven double loop structure

Durable and hard wearing

OEKO Tex 100 standard non- toxic, containing no Phenols, Phthalates, latex or rubber

ECO PER® is SGS approved biodegradable

Machine washable: cool/cold minimum wash
SPECIFICATION

Oeko-Tex Standard -100 Product Class 1 (for baby articles) – TPVO 043943
FDA Certified United States FDA Testing Standards SGS CY-2007 – 10529B. Food Grade.
Phthalate Free – Does not contain PVC or Toxic Metal. SGS UG-2008-20035
RoHS Standards – SGS - CE-2009 – C8168
European Commission (EC) – REACH
Biodegradable - PIDC Test 2009-11-03
Toxic Heavy Metal Free – SGS UG-2008 – 20035A -03
European Union PAHS Subject Content Standards. TUV 113073454
Japan ST Toy Safety Testing Standards – 070202052-4
Please click here for PER®formance Materials Technical Specification for Certification and Accreditation
ORDERING INFORMATION
| | | | | |
| --- | --- | --- | --- | --- |
| Item | UPC CODE | Size | Size Metric | Carton Qty |
| Ocean Bamboo Microfibre Yoga Towel | YT-OCEAN | 24" x 68" | 61cm x 173cm | 12 |